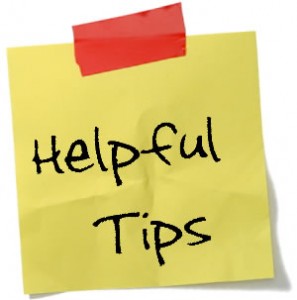 An effective website is one that draws its users in as soon as they hit your landing page. There are several key elements that every website should be built around to ensure its success.
1. Great Visual Design
First impressions are key. When a user visits your website they are seeing a visual representation of your company on their screen. The images, colours, effects and text will paint a picture of what your company is all about. It is important to work with a designer who understands and aligns themselves with your company's goals and vision so they can accurately portray your company online. Choose visually pleasing designs and work with the 'less is more' theory. Remember, good design will be eye catching enough to keep users on your site.
2. Solid and Purposeful User Interface
Think about your ideal user- what does this person want to accomplish by visiting your website? What are your goals for the website? Do you want to gather subscribers? Sell a product? Get users to fill out a form? Request a quote? Do you simply want to provide information or entertainment? No matter what your motive is your website needs to have a focus and be created with that goal in mind. This way your user will be naturally steered in the right direction and your website will serve it's purpose.
3. Navigation
Here's where we get a bit technical. Your website's navigation is what directs people around your website. Therefore it needs to be clear, consistent and visible. Ensure your navigation is above the fold so it visible to users viewing it on any size of a monitor. Being above the 'fold' means users can see the content without having to do any scrolling – remember the fold is different depending on each user's monitor resolution. Your main navigation should almost always be at the top of your page (additional navs can be placed in a sidebar), and your main navigation should be repeated in a footer.
4. Meaningful Content 
Write the information your users want to find. For example, if you are selling a product/service then it should be easy to navigate to prices/reviews/testimonials. It is important not to overload your users with information (if they wanted a novel they would buy one). Less is more. While it is important to sell yourself and your website, there is a fine line between overselling it. Feel free to state why your company is unique and capable, but try not to be too 'sales-pitchy', which could easily steer potential customers away. Try to continually update your content. Fresh content not only keeps users coming back but is also search engine friendly (SE's crawl pages every day and if new content is found on a regular basis this increases your site's reputation, ultimately resulting in more traffic!)
5. Contact Information
Make it as easy as possible for people to choose you over a competitor. Your potential customers need a way to contact you, so make your contact information readily available. If users have a question about your business but are unable to find a way to get in touch you will lose their business. A good idea is adding a phone number to the top of each page so users will see it right away. This also ads credibility and an element of trust to your site.
6. Valid Mark-up
A well-designed site will keep the content and design files separated. Use external CSS files to keep your source code clean and allow search engines to see valuable content in your source code (which improves rankings). This will also save you headaches down the road when trying to update your website- instead of updating a variety of areas it will allow you to update only 1 CSS element.
Ensure your code is valid XHTML/CSS. Use W3C HTML Validation service: http://validator.w3.org  or  W3C CSS Validation service: http://jigsaw.w3.org/css-validator to check. Having valid code with 0 errors will help with search engine rankings. Having markup/CSS errors makes it more likely that your website will function differently on different browsers/OS.
7. Cross Browser Compatibility
Internet Explorer used to own the market share for browsers. Today users are opting for some of the more versatile browsers and are accessing your site IE, Firefox, Chrome, Safari, Smart Phones, and Tablets. It is important to make your content consistent throughout and should be optimized for the browser/device they are using.
Don't use flash. Even though this technology used to dominate the Internet, Apple mobile devices don't support it so your content won't be available to those Apple users. There are other alternatives you can use to perform the same functions.
8. Analytics/Tracking
Install free tracking software like Google Analytics. This software helps you understand what users are doing on your site. Analytics tracks what pages are being viewed, how much time a user spends on your website, where your traffic is coming from, the flow of your users, what pages people leave your site from, etc. This insight is extremely valuable when planning marketing campaigns, re-working your site, and catering your content to be valuable to the types of users that are actually on your site. Google Analytics will also allow you to set up goals and track how your users are accomplishing your goals (such as filling out a contact form, subscribing to a newsletter etc).