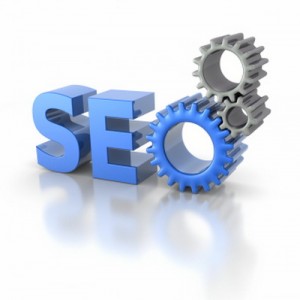 If you've already completed your on-page SEO (Read: On-Page SEO – The Basics) it's time for the real work to begin! Here are 15 great Off-Page SEO techniques that will help build your inbound links, improve your Google Ranking and drive traffic to your website.
1. Article Submissions

There are thousands of article directories around the internet that accept articles and will link them to your website. The idea is to write articles about a topic related to your website's industry and insert your targeted keywords into it (optimal keyword density is roughly 3% – 7% – anything less is ineffective and anything more is over-saturated). Articles should be at least 500 words in length and be written with the end user in mind, not search engines.
2. Press Releases

Press release directories exist that will accept the submission of your own company's press releases. The keyword density and backlinking idea is the same as in article writing – the main difference here will be your topic. Press releases should be about something your company has accomplished that you would like to share with the world. You may have started offering a new service, won an award, designed a new website etc. These are all company related stories that will lead to a great press release.
3. Forum Posting

Forums are where people gather to discuss specific topics. Seek out some forums that are related to your industry and start contributing to them. This isn't a chance for you to spam people with your website address – this is a bad practise that could actually get you banned. To effectively utilize a forum you need to contribute useful content that will build your reputation in each forum. Once you make enough contributions, most forums will allow you to insert a link to your website in your 'signature'. This link will create some valuable backlinks for you.
4. Blogging

Blogging is a great chance for you to write about useful material that your users/clients/customers want to read about. The best way to do this is to start a company blog and begin filling it with content relative to your industry. Starting a blog should not be taken lightly – an outdated blog that hasn't been posted on in months or even years can actually make your company look bad! Devote enough time to keeping your blog current and providing your readers with valuable information.
5. Guest Blogging

If you aren't interested in hosting your own blog there are many opportunities to become a guest blogger on other blogs. Look for some existing industry related blogs and contact the blog owners to see if they will allow you to write a few posts. Most blog owners are always looking for fresh content and will usually welcome a helping hand! Of course, remember to include links back to your website in order to help promote traffic!
6. Search Engine Submission

Creating a sitemap is quick and free to do. It is simply an XML file that contains all the different pages that exist under your company's domain. Once you have this XML file generated you can submit it to the major search engines to ensure that all of your pages are being indexed by each search engine's crawlers. This will ensure your site is being crawled properly. Your sitemap will be submitted to each search engine's webmaster tools interface which will provide you with insight on your traffic and the clicks that are being generated through search engines. The two you will want to use for sure are Google Webmaster Tools and Bing Webmaster Tools.
7. Link Exchanges

Even though Link Exchanges are a great way to build backlinks you should be extremely wary of some of the link exchange programs that exist around the internet. Some sites will provide you with thousands of backlinks for a relatively low fee, but some of these link 'farms' can actually cause search engines to rank your website lower (or be put on Google's Blacklist). When thousands of unnatural backlinks suddenly appear this leads to your website being viewed as spam by the major search engines. The proper way to exchange links is to contact the owners of websites who are in the same industry and request that they put a link to your website somewhere on theirs, in exchange for you putting a link to their page on your website.
8. Photo Sharing

Photo Sharing is a great way to generate some traffic. If you can generate some images related to your business these photos are a great way to share what you are doing with a lot of people. If you offer any sort of design service you might think about putting some portfolio pieces around the web. Those offering marketing services might choose to share some images of events they have hosted. Some great sharing services include Flickr, Picasa and PhotoBucket – all of which integrate useful social sharing features that will help spread the word. Be sure to include a link to your website in the description of each image you upload!
9. Video Sharing

Video sharing is just like image sharing. If you can generate some sort of professional video about your products or services share it with the world! Some popular video sharing websites include YouTube and Vimeo. Again, it is imperative that you include a link to your website in the description in order to drive the traffic to your site.
10. Classifieds

There are plenty of classified websites that will allow you to post your products and services such as Craigslist and Kijiji. Not only will these classified sites help bring you more business but they will also help with your rankings! Treat these classified ads similar to the article postings-  include your targeted keywords and a link to your website so search engines can view the postings the way you want them to.
11. Social Bookmarking

Try getting your website out into the social media world. Facebook, Twitter and LinkedIn are great tools that allow you to reach a massive pool of potential customers. Don't underestimate the power of other social media sites such as Reddit and Delicious which also allow you to 'bookmark' your website pages and share them with their respective communities. If users of these sites like your content they have the option of sharing it with their friends so it's important that your bookmarked pages are useful and engaging.
12. Answers

Yahoo Answers has become an extremely popular place for people to receive answers to just about any question. Search for questions related to your website and offer up some advice as an answer. Similar to forum posting, this isn't an opportunity to spam users with your website link. Make sure you are providing a legitimate solution to their problem, and if it's fitting, add in a blurb about your services and of course a link to your website.
13. CSS Directory Submissions

CSS directories are mainly places where you can submit great CSS designed websites. A lot of these site offer 'voting' functions where users can review the submitted sites and vote on their favourite designs. The more votes you receive, the higher you appear in the gallery. If you have a well designed site this is a great way to generate traffic, increase your number of backlinks and ultimately increase your Google Page Rank.
14. Local Listings / Yellow Pages

Many users want local business and will end up using local listing directories to seek out companies in their area. Your business should be listed on these sites as it is a great way for potential customers to find you, and as a bonus they create another valuable backlink to your website.
15. PPC Advertising

Pay-Per-Click advertising is a way for you to get on the first page of Google right away. This can be a more effective method than organic SEO if you need immediate results, but the downside is that as soon as you stop paying for advertising your website will no longer appear. The AdWords program works on a cost-per-click basis. Basically you only pay if someone clicks on your ad and ends up on your website. The cost-per-click depends on your industry and the keywords you target, but most campaigns will generally fall between the $0.50 – $1.50 per click, although some competitive industries can have you paying upwards of $10/click.
As you can see there are many different ways to approach off-page SEO and strategies change depending on you website and industry. It is a process that can take months to see some results but have huge dividends if done properly. Speak with one of our SEO experts today if you are looking for some professional help. Don't forget to perform your on-page SEO first!