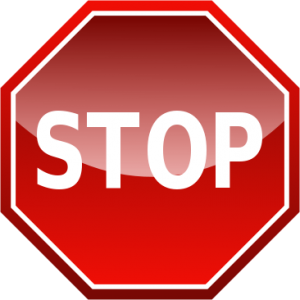 Your website is vital to your brand's image, marketing, obtaining new customers and retaining the old. If your website is designed wrong you will not only lose your initial investment but you'll lose more from the revenue you could be earning from having a proper website that suits your business and audience.
As a business owner avoid these common mistakes:
1. Doing Insufficient Research
Instead of rushing to design your website do some research first and then design your website around your research. For example, if you discover that your target market is an older audience then you may need to create a simple easy to navigate website with larger fonts. Figure out what your audience is looking for when they come to your site and make sure it's easy for them to find it.
2. Trying to target everyone
Narrow down your target market and focus your website's design and marketing efforts to that group. It's impossible to try to accomodate every type of visitor you may end up getting. Instead figure out who your most frequent users are and focus on creating the best possible experience for that group.
3. Design is too flashy
Flashy websites are distracting. It results in difficult navigation along with end user frustrations. A good rule of thumb is if your user can't figure what your site is about and where to go next within 3 seconds than you should go back to the drawing board. Additionally flashy sites don't look good on mobile devices.
4. Unclear call to action
What's the goal of your website? Do you want your users to sign up for a newsletter? Request a quote? Whatever your motive may be make it very clear, obvious and easy for them to do so.  If your visitor has to search for something then your website isn't doing it's job.
5. Out of date content
Having a website gives your company the perfect opportunity to keep your information up to date and relevant. Your customers will expect your website to have the latest news and information about your product or service- not having this gives the impression that your company is out of date, or worse, out of business.
6. Taking on your own Website Design Project
Your website represents your brand. If you don't have any design experience do you really think you can do it justice? The amount of exposure and growth a website can bring your business is immense. Hire a pro- it's worth the investment.
Now that you know what not to do, here are some great pointers for your upcoming website design project: Tips to Help Your Web Design Process Run Smoothly. If you want more information or have any questions we are always here to lend an ear! Get in touch with an InCheck website design expert!