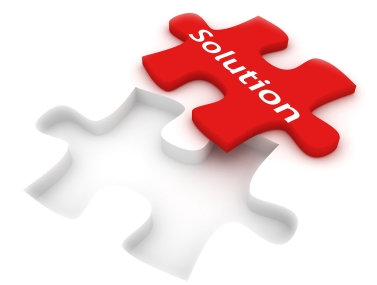 Creating a website for your business is no longer a trend, it is a necessity. Companies who fail to realize the benefits of having a website end up suffering in more ways than one. If you are questioning if investing in a website is worth your while then have a look at what one of Toronto's top website designers can do for you.
First off- EXPOSURE. Having a website expands your reach in ways you can't even imagine. You are making your company easily accessible by anyone around the world 24 hours a day 365 days a year. No more constraints. You don't have to worry about hiring staff to work overtime, closing for the holidays, catching other markets when they're in different time zones- your website does that for you. It allows your business to serve your customers whenever is most convenient for them.
Not only does a website enable your company to run 24/7 but it also expands your REACH. A website gives you the potential to be seen by millions of people around the world. And the best part is you can acquire a new, international audience without spending a penny! Submitting your website to online groups, posting in forums, writing helpful articles- these are all ways of reaching new audiences and obtaining new business! Working with a Toronto website designer can help you reach these markets and teach you how to expand your online and international presence.
Improve your company's IMAGE by having a successful and representative website. Regardless of how small your company may be, you have the opportunity to be HUGE and SUCCESSFUL online! These days customers assume that every reliable business has a website, so don't fall behind. If your competitors have websites research ways to make yours better!
Having a website created by our Toronto website design agency will also SAVE you money on marketing materials. You will no longer have to print out brochures, catalogues, flyers, etc. every time you launch a new product or campaign. Instead, easily update your website with your new information or send an e-blast and save money on printing and distribution costs.
IMPROVE your current customer service by offering your customers online support through your website. Offer a frequently asked questions page so they know where to go to for help or an online forum for assistance. The more ways your customer can reach you the happier they will be!
SELL your products online. Why pay a fortune in rent, electric bills, employees and the other costs that come along with owning a shop to house your products when you can have an online store? Selling online is a much more affordable way of doing business. Plus, secure ordering is very affordable and gives your customers confidence when making their purchase. Contact us for more information on e-commerce websites.
Use your website as a RECRUITING TOOL. Whether you are looking for new employees or new partners your website is a great way to advertise and grow your business.
Investing in a website is the smartest decision you could make for your business. The benefits of having a website far outweigh the costs and it may just be the most affordable way to promote your business and obtain new customers.
Without having a website your are leaps behind your competition. Don't fall behind – Contact InCheck Solutions, one of the top Toronto Website Design Companies, to get a free quote and take one more step on the path to having a great business.