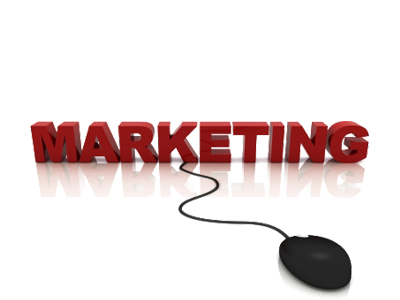 Online marketing can be extremely successful for your business if you do it right. Here are 5 important steps to follow before you start your online marketing campaign:
1. Figure Out Your Market
Do some research to narrow down your target market. This doesn't mean spending big bucks to hire a research firm to do the job- you know your product or service so you should be able to figure out your market yourself. Develop a detailed profile of your ideal customer. Once you have your customer profile in mind you can tailor your online marketing plan towards this audience so that your online advertising appeals to your target  market.
2. Determine How to Reach Your Market
Once you have a complete profile of your target market you need to figure out where and how to reach them. If you spend money on all online marketing avenues before doing sufficient research your marketing dollars are most likely going to waste. Even though social networks like Pinterest and Instagram are growing it doesn't mean your market is making them grow. Search engine marketing might be a good place to start (Pay Per Click Campaigns such as Facebook Ads or Google AdWords) or you may want to look into SEO (search engine optimization) to promote your website.
3. Set Goals
Continually set goals for your online marketing campaign and keep track of your goals so you can accurately measure your success. Is your goal to increase website subscribers? Increase online sales? Increase your web presence? Implement measuring tools such as Google Analytics so you can track and understand your traffic. When you reach your initial goals continue to set new goals and measure your success.
4. Set A Budget
Plan your budget according to your target market and the avenues available to reach them. The great thing about online marketing is that you can be extremely successful, even on a tight budget. Depending on the competitiveness of your product/service you can run pay-per-click online marketing campaigns for pennies while also taking advantage of the number of free forms of online marketing available. Other companies may need to invest in ongoing SEO (search engine optimization) to get the results. Determine what will work for your company; you may need to spend some money to get the results you're looking for.
5. Brand Yourself
Define your brand from the competition. There are thousands of competitors selling themselves online, make sure you stand out. Is your website outdated? Graphics old? Logo unclear? These are things that will drive people away. There's no use spending money marketing your brand online if you aren't able to keep the traffic from online marketing on your website and convert these users into customers. It's worth the investment to hire a website designer or logo designer to update your content to a modern, functional site that is designed to convert users and make online marketing worth the investment. Free month of SEO with any new website
How is your business using social media?