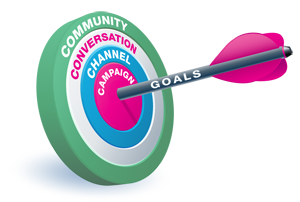 At InCheck Solutions we are passionate about seeing businesses succeed online. A website shouldn't only be a 'must-have' because your competitors have one, it should be a sales tool and an investment that will become profitable for you and your business over time. Instead of treating it as a liability and something you have to 'keep-up', think of it as a 24/7/365 sales platform that never sleeps, never gets tired and never gives up. Why not take advantage of the unlimited potential and instead of having it cost you money, have it make you money!
Developing a website strategy is one of the most important steps you should carefully consider before website design and development ever begin. What do you want your website to do? Is your goal to get users to purchase a product, sign up for your email blast, get a quote, make a donation? The possibilities are endless but whatever you goal is, your website should have a clear call to action to make it as easy and inviting as possible for your users to accomplish your goal.
Recent web trends have seen websites become much more clean and simple as Google has devalued web pages containing too much content which can actually help you in designing a site that will focus on goal accomplishments also known as website conversions. Keep your content clear and make your call to action stand out as much as possible without hurting your design and visual appeal.
If you want to discuss more about a new website you are planning, or if you're considering revamping your existing website we would love to hear from you. Contact us or feel free to visit our Free Website Advice community to ask your questions and get free advice from industry experts!